The use of hash tags in twitter is a way of indicating a the topic of the tweet.  They are informal, and come into existence and then disappear at the whim of the users.
Two hashtags that were active this weekend were #waronwomen, to protest the attempts to put controls on contraception, abortion, and other women's issues, and #250gas, which is New Gingrich's hash tag for his promise to lower the price of gas to $2.50.
So how'd they do? Let's see an hour-by-hour (EDT) breakdown over the weekend: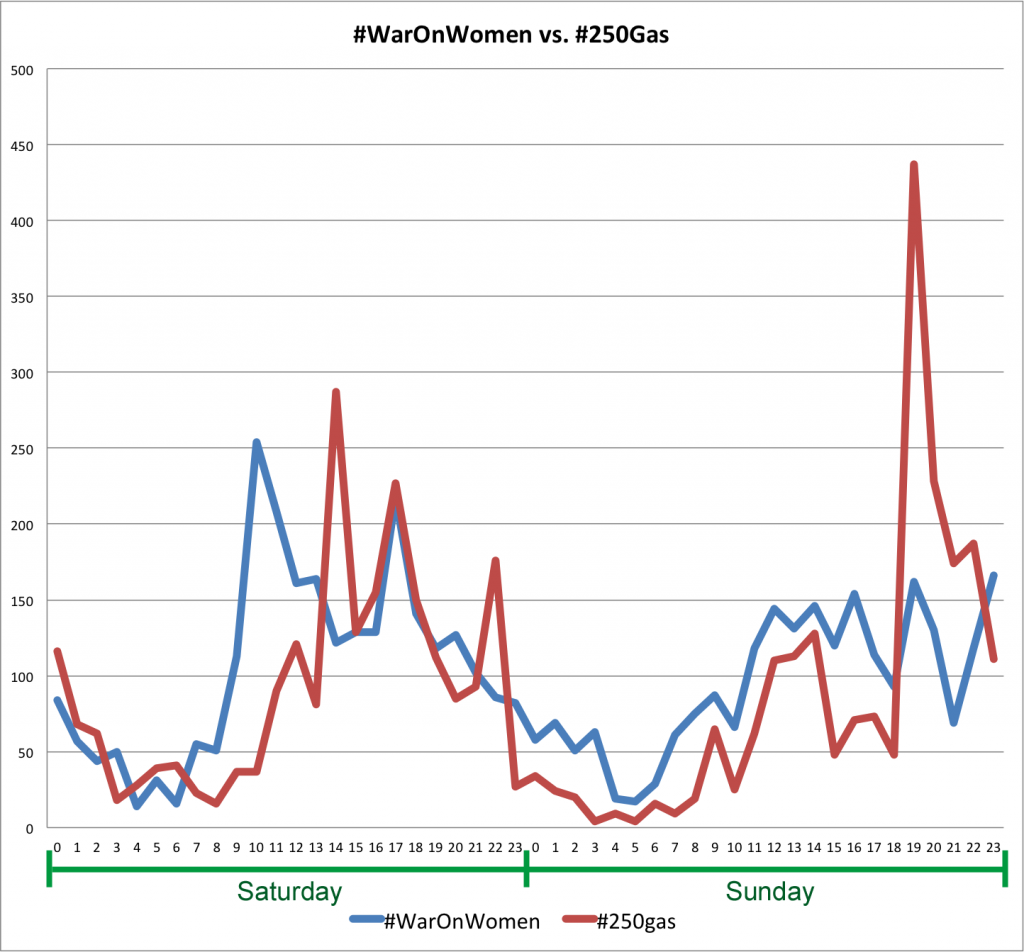 For the most part, the #waronwomen was ahead of #250gas.  But, at two points during the weekend, New Gingrich took to twitter to ask his supporters to retweet #250gas.  That caused the two spikes you see at Saturday at 2pm (hour 14) and Sunday at 7pm (hour 19).
At the end of the weekend, the Tweetdown score is #WarOnWomen, 4816 tweets, #250gas, 4237 tweets.
The #WarOnWomen wins the battle over #250gas!