Update (12/1/12): While the essence of this blog post remains correct, the precise details of the discussions underway may be somewhat different — for example, the president has proposed a return of the estate tax on estates over $3.5 million.  This is just the opening salvo, of course, but it demonstrates how it's a lot more than just a couple of percentage points of extra tax for the rich…
One of my favorite plays is Kiss me, Kate, which is about a theatrical troupe putting on a musical version of The Taming of the Shrew.  In Kiss me, Kate, the antics which take place off-stage are far more intense and interesting than those that take place in the play-within-the-play.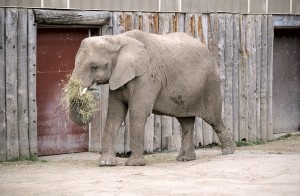 The current debate over partially extending the Bush tax cuts for another year has a lot in common with Kiss me, Kate: the debate that we see in public between the Republicans and Democrats is a faint reflection of the real debate that is taking place behind closed doors.  Because if nothing happens between now and January 1st, 2013, the biggest tax increase isn't growing the top bracket from 35% to 39.6%, as most people assume.  No, it is the hike in the tax rate for dividends, jumping from 15% to 43.4% (12/1/12: could be slightly better or worse, depending upon if and how much social security and medicare taxes will be applied to it as well).  In second place will be the increase in the capital gains tax rate from 15% to 23.8%.
Clearly, there's more at work than just a 4.6% bump in the top bracket.  That's because there's four different changes in taxes coming, all of which could make the tax law harsher for the very rich if the Bush tax cuts are not completely renewed on January 1st:
The top tax bracket moves back to 39.6% from 35%
Dividends  go back to being taxed at the earner's normal rate, i.e., 39.6% for the top bracket.  Right now, they are taxed at 15%
Capital gains (except for the poor) had been taxed at 15%, but will go back to 20%
There will be a new 3.8% medicare tax which is applied, more or less, to all income above $250,000.  Previously, the medicare tax was 2.9% (as it remains for income below $250K), and it did not apply at all to capital gains and dividends.
Obama was not clear in his speech yesterday about whether he intends to move the rates for dividends and capital gains back to their pre-Bush levels.  But you have to assume it's on the table.
So what does this mean? If you're making under $250K, and just the lower tax brackets are held down, nothing changes much for you.  But as you go over $250K, the picture starts to change dramatically.
Let's look at what happens to the typical "rich person" According to Wikipedia, the average 1%er (in 2007) had an income of (more or less) $2 million, and of that about 40% came from investments.  There's a lot of variability in these numbers, so don't take them as gospel. For example, the more money you make, the more of it that is likely to come from investments.
If you make $2 million next year, and 40% of that comes from investments, that's $800K in investments that in 2012 would be taxed at 15%.  Assuming it's capital gains, then you are now, in 2013, paying an additional 8.8% (23.8-15), or another $70K.  In addition, for your $1.2 million that's not investment income, you're going to pay an additional .9% in enhanced medicare on everything above $250K (around $9K), and finally the additional 4.6% in income taxes (about $55K), so your total tax increase is around $134K. And if some of your investment income is from dividends, the total tax increase could easily grow to $150K or more a year.
For people well beyond $2 million a year in income — like Mitt Romney's top donors — the sting from the combination of the ACA's new taxes and the hike in capital gains rates means a nearly 50% increase in the amount of taxes they will have to pay.  That's enough to make it worthwhile to chip in $50K for a Mitt Romney fundraiser on Long Island and buy a  Super PAC a TV ad as well.
There are other wrinkles to the tax code that might push these numbers up or down a bit, and I've simplified the calculations, but in general the sizes of these numbers are dead on.  It's just hard to generalize the effect of the changes in the tax law, and complicated to explain how they work.
But it's these more complicated issues that are at the heart of a lot of the deep political battles.  The Democrats try to minimize the size of the tax hike on the rich to make it look fairly innocuous.  They say, "it's just another 4.6% for a rich guy!" On the other side of the aisle, the Republicans avoid talking about these top tier changes so they don't look like they are obsessed about catering to the rich.  They sure don't want to say the battle is mostly about taxing dividends like capital gains.
In Kiss me, Kate, the play ends with the big money guys (loan sharks) landing on stage of the play-within-the-play (to sing Brush up your Shakespeare), finally revealing to that audience the scope of the antics backstage.  In our tax drama, the big money folks are content to stay out of the limelight, focused on moving the elephant out of the room and out of their way…